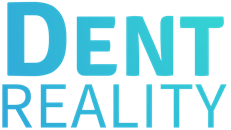 What do we do?
Dent Reality is building the 'connective layer' between Augmented Reality devices and the physical world.
We've heard from hundreds of organisations - retail stores, shopping centres, airports, train stations, hospitals, museums, hotels, universities, offices… pretty much every type of physical space you can imagine. They all want to use AR to connect with their visitors in new and powerful ways but, to date, the technical barriers have been too hard to overcome.
That's where our unique positioning, mapping and AR technology comes in. For the first time ever, we can enable organisations to provide the 'smart' experience they're so desperate to offer to their shoppers/guests/visitors. 
We're starting with grocery retail where we have a partnership with Marks and Spencer. Our technology powers personal, guided experiences for M&S shoppers, helping them find and discover products they love every time they shop. Think shopping list meets in-store navigation.
Before you go any further, take a look at this 1 min video to get a better sense of our what we're building (sound on to hear shopper reactions).
Who are we? 
We're a small, but rapidly growing, early stage start up supported by some of the most prominent investors in technology and retail (including the ex-CTOs of Macy's, Sainsbury's and Tumblr; the founder of Indeed.com; and the first VC fund to invest in Oculus VR).
As a team, we've already built the most popular open-source project for mobile AR (4k+ stars on GitHub), enabling any developer to build world-scale AR apps. And we have decades of positioning, mapping and product development experience across organisations like Dyson, ESRI, Ordnance Survey and Shopmatic (similar to Shopify, popular in S.E. Asia).
We empower each team member with full responsibility and ownership over their work. As much as is possible, we're happy for team members to have flexible schedules – we care about building great technology and products, not rigid rules and presentee-ism!
What will you be doing? 
We've developed proprietary positioning technology that combines passive Wi-Fi signals with data from the high accuracy sensors in a user's smartphone to get a precise reading of their location. To date, we've implemented this technology and released our mobile app on iOS. Now we're looking to bring in a new member of our team to build out the equivalent for Android. The ideal candidate will be able to grow into leading the Android team as the company grows.
 
On a day to day basis you'll be working closely with our CEO, Product Manager and the rest of the technical team on the following priorities:
What you might achieve in your first 3-6 months
What skills/experience are we looking for?
Below we list the skills and experience we're looking for but a quick word of warning. If you don't check every box, that's OK! Please don't talk yourself out of applying.
Overall, we're looking for someone who is excited about our technology, our mission and can grow in their role as the company grows.
Core Technical Skills

Nice-to-Have Technical Skills
Professional Skills
Working with us
Other than the opportunity to join one of London's most exciting and friendly start ups we're offering:
£70-80k salary (depending on experience)
Share options
25 days holiday per year
Pension scheme
We're a remote-first company but we spend one/day per week together working at an office in London, so you'd need to be able to do this
Dent Reality is an equal opportunity employer. We celebrate diversity and are committed to creating an inclusive environment for all employees.
Department

Mobile

Locations

London
Related jobs
Already working at Dent Reality?
Let's recruit together and find your next colleague.