Building the digital layer for the physical world
About us
Our vision is that every physical space will become digitally connected, enabling an entirely new type of interaction with the world around us. Served in a frictionless manner, a "smart space" unlocks rich information and context, which allows for insights and more informed decisions - transforming 1bn daily interactions with the world.
Right now, the biggest players in tech are working on building next-gen Augmented Reality wearables, and we're building the killer consumer use-cases for this transformative technology.
So far, we've built technology breakthroughs in AR navigation, indoor mapping and precise location - and with our first retailer partnership, we've enabled the first-ever "smart space".
The challenges here are hard and rewarding. Every day, our team is collaborating across different skill sets to explore new problems and build innovative solutions that drive us towards our goal. If you're passionate, driven and looking for the opportunity to have a huge influence on the direction this innovation takes, we want to speak to you.

Our values
Dent Reality is a unique company. We are doing things that nobody has done before and we are building a special organisation that will have a lasting impact on the way people interact with the world around them.
Be a pioneer

We are consistently creating groundbreaking solutions to problems where there were no solutions previously. Whether that be in technology development or in the way we approach our day to day roles we never say 'it can't be done'.

Thoughtful opinions, held loosely

We take an answer-first approach, allowing our experience, intuition and knowledge to guide us to a thoughtful conclusion. We then seek further evidence and are willing to change our minds in the face of new information.

Always go beyond expectations

Whether in the products we build or the experiences that people have when engaging with Dent Reality as a company, we always strive to give them a 'wow' moment. Our aim should always be to deliver more than anyone could realistically expect.

Feedback boldly, honestly and compassionately

We speak our minds and share our opinions in a timely and honest way. We have tough conversations because they lead to growth for both parties and for the organisation as a whole.

Focus on what really matters

As a company at the forefront of our industry, we will always have a number of opportunities present themselves to us in a number of different forms. We must make hard, considered, decisions on our priorities and then work intensely to deliver against those as a team.

Do the right thing

When you reach the end of any task - a project, a call with a client, an interview - you should always be able to say to yourself, and to the team, 'I did the right thing'. This covers everything from not taking shortcuts in development to being compassionate to your co-workers.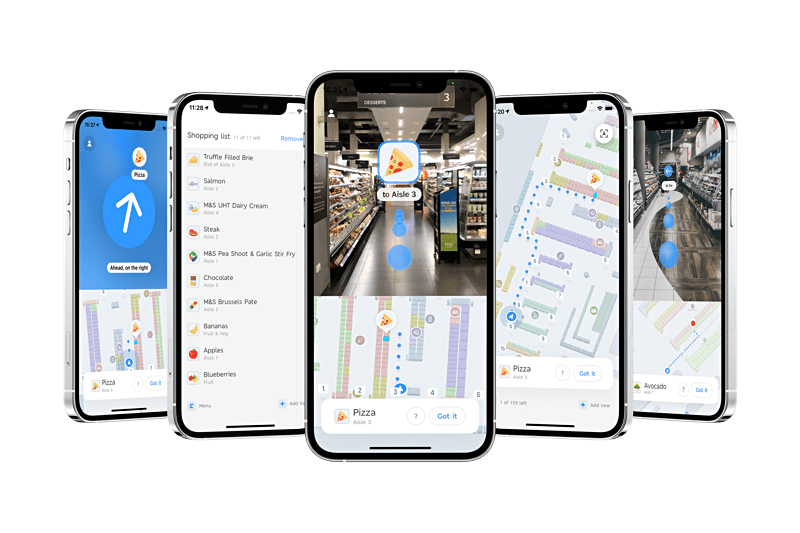 Perks and benefits
We enjoy our work and want to build a working culture that allows you to focus on what's important, both in the office and at home.
Remote-first

We are a remote-first company. We work from home 4 days a week and spend 1 day a week working together. We value face-to-face interactions and the benefits of being remote and think we've found the right balance between home and office working.

Team socials

We host monthly socials, taking turns to choose what we do and where we go for dinner. Last month we worked as a team to kill hundreds of VR zombies and went for a Brick Lane curry!

Flexible hours

Working from home brings new challenges to our daily routines, so we offer flexible working hours. Want to take a late lunch? Go to the gym in the day? It's up to you to manage your time and you're trusted to get your work done around your schedule.

Work/life balance

We trust in our team and value their wellbeing, so we offer a 1 month per year work from anywhere scheme. We also offer 2 duvet days per year and we don't expect you to work on your Birthday.

Competitive salaries and equity

We believe in fairly compensating team members and offering meaningful equity. We're building an iconic company and we want the whole team to have a stake in it.

Knowledge is power!

We strongly believe in self-improvement and support any personal development initiatives. We offer an annual conference and training budget to help finance any further learning.

Equipment and workstations

We'll buy you a company laptop and all the tools you need to work effectively. We also offer a £500 home office budget to make sure you can work in comfort.
We're always looking for the next innovative and ambitious new members of our team. Even if there isn't an open role that fits what you do, we'd love to find out more about you.

What others have to say about us
Augmented Reality is going to be the next big leap for consumer tech. It will give us the superpower of ambient context. This will be most important for navigation which is why I'm so excited about what Dent Reality is building: a future in which we can seamlessly navigate indoors as if we are an insider everywhere.

Omid Ashtari

Ex-President of CityMapper

Dent Reality is one of the most exciting tech companies I've come across. Solving precision search for the real world is a huge, global opportunity, and the team already has impressive traction. I'm delighted to be an investor.

Paul Forster

Ex-CEO/Founder of Indeed.com

Dent Reality is pioneering a major technological shift, taking technology beyond the screen and transforming how we interact with the physical world. They're a passionate, resilient and friendly team destined for big things.

Reem Wyndham

Experienced institutional and angel investor

Dent Reality's technology has the potential to revolutionise billions of real-world interactions, making the world a much more informative, convenient and engaging place for everyone. This is a rare opportunity to join a game-changing start up - take it if you can!

Brian Sugar

Managing Partner at Sugar Capital

I'm very impressed by the vision, the technology and the team at Dent Reality. Creating the digital layer for the physical world is clearly an enormous opportunity, and one that could fundamentally impact the lives of countless people around the world. I'm extremely excited to be part of this journey with the company.

Martin Gould

Ex-Head of Product at Spotify

Dent Reality is bringing bits and atoms together in ways that will make us wonder how we ever lived without AR! If you want to be at the cutting edge of building the future, then Dent Reality is the place to be.

Michael Tefula

Head of Finance at CIRCA5000 and ex-VC